Transform your classroom into an exciting place where all of your students, not just some of them, become immersed in meaningful and exciting projects. Inspire your students to be enthusiastic about solving the world's problems. 


See them bring positive energy into your classroom every time they walk in the door. Make teaching feel effortless and make your classroom a place with laughter and fun. 


I've developed my methods using extensive feedback from my students provided anonymously at the end of the year. You'll learn proven conventional techniques and new techniques that unlock the imagination and deep thinking about the world we live in. 


Immerse your students in the world of language that surrounds them, the language of novels, stories, poems, plays, movies, conversations, emails, social media, blogs, television, and songs. Teach students how to think for themselves and appreciate the beauty and power of language.


Sometimes professional development works for any teacher in any grade level or subject area. Sometimes it's better to dive deep with teachers in your content area. Go beyond your B.A. or M.A. and get practical training and access to resources you can actually use.


You will walk away from this course with many new ideas and materials to inspire creativity and curiosity in your classroom. I will discuss pedagogy, curriculum, and many downloadable resources (a $160 value) including two units on poetry, two units on short fiction, and eight novel units.
At the end of the course, you'll get the time to create a new lesson or activity, and receive a certificate of completion for 10 PD credit hours. Individual districts or states approve the PD credit hours.
Ask your district administrator or supervisor to support PD that you will actually enjoy.
From feedback survey:


"What Scott's course did for me was it took important, worthwhile texts, and brought them into the current century. I can continue to do what I do as an English teacher, but after taking Scott's course, I have new tools. I have been an English teacher for 23 years, and though I am thoroughly conversant in my subject matter, I am not competent in these new-fangled tools. Scott teaches great literature, and he has new and innovative ways to engage students. He spoke teacher-to-teacher in this course. I would want to be one of his students. His objectives were always clear, and he didn't waste our time. He has an encyclopedic knowledge of resources, and he shared many computer files and directories with us. … It was a wonderful course. Being a teacher yourself, you're mindful of people's time and are ruthlessly pragmatic in your approach." - Sarah H.


"Overall a great course. The topics covered will be used and implemented this year. All of the curriculum was timely. This means that the curriculum can fit with the modern day student. Scott was articulate and showed that he has a passion for teaching and also has fun." – Christopher L


"Overall, this course was very useful and relevant to the practices that I conduct in my classroom. It was very helpful in solidifying some of the things that I already teach and in providing additional areas where I can add on to or modify my lessons to make them more engaging and meaningful (just as advertised!). My instructor was very friendly and knowledgeable about the topics he discussed! He was very thorough in his explanations of the topics as well." - Candace


"The downloads are helpful. Some of the topics are ones that I struggle to make interesting for my students, and the ideas that Scott presents are great to help me engage my students … You've touched on most things I teach to my students … You're engaging and clearly love what you do. The projects you've created have given me great ideas to use in my own classes for the kids." - Jacqueline S. 
​
"There's a lot I liked about the course … Each presentation was clear, easy to follow, and provided concrete examples. As a teacher, your humanity came through as you spoke to your audience. Your voice was inviting … To sum up, I would say that your message was clear, well packaged and presented … I really enjoyed the course." – Deborah A.


"I thought this series of lessons was so worthwhile and encouraging… The course was well-developed and included student examples, handouts, and detailed descriptions of strategies. The website was very easy to navigate and Scott offered many avenues through which teachers could respond to his lectures. The instructor provided clear-cut, easy to understand instruction that included a variety of examples to support ideas/strategies. He was positive and clearly knowledgeable about best practices in the secondary education field. The instructor was forthright with his own experiences in the classroom, and he related to teachers well." - Lorna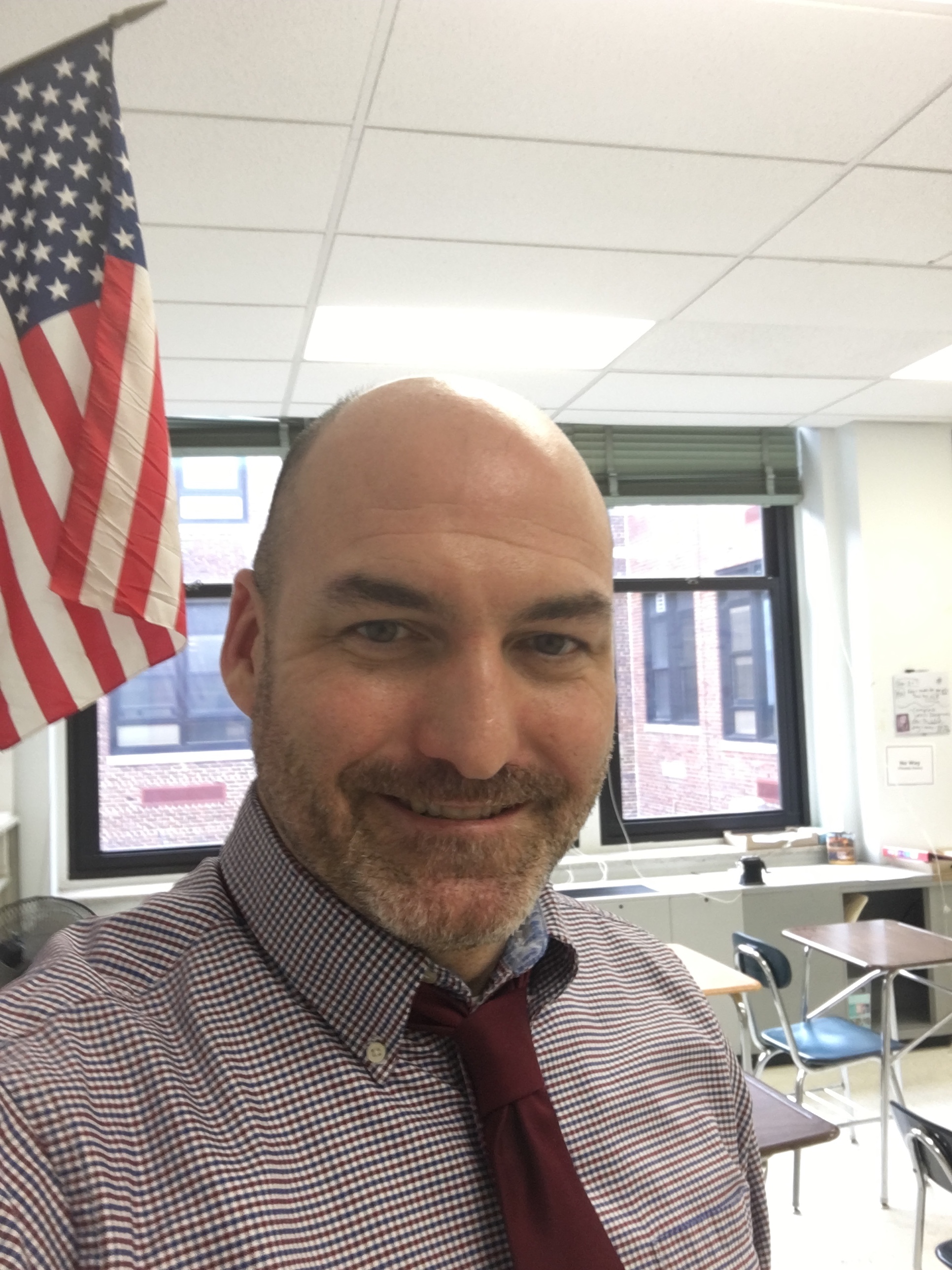 Hi, I'm Scott Cameron and I'm a high school English teacher from New Jersey.
It's truly an art to create an activity that keeps all students engaged, and I find that I am most creative after a good conversation with a colleague about the thought process and philosophy behind teaching literature. This course will get your creative juices flowing. Visit Teacher's Workshop to read my blog about teaching and literature or listen to my podcast, "The Joys of Teaching Literature". I also published a book, Teaching the Magic of Literature: Using the Imagination to Shape the Future.
Subscribe to receive email updates.