Professional development for the literature lover ...
Join a fellow high school English teacher and discover ways to make the study of literature fun, relevant, and meaningful for all of your students. In the time of one work day, you will learn how to make your teaching life easier and get better results.
My courses focus on:
project-based, real world learning
working smart, not hard
simplifying the teaching of writing and literature
student-centered and small group learning
whole-novel activities
stress-free learning
new technologies
establishing a positive classroom culture 
 inspiring creativity and curiosity
Ask your district administrator or supervisor to support PD that you will actually enjoy. Email the PO (purchase order) to [email protected]
Read feedback from course participants at the end of this page.
Handling the Paper Load and Giving Feedback
Teaching Shakespeare
Inspiring Students to Love Reading
Exciting and Engaging Class Activities
Classroom and Time Management
Balancing Joy and Rigor
Teaching as Performance
Flexibility and Grades
Outside the Classroom
Conclusion
Creative Writing
Teaching of Writing
Differentiation
Literary Techniques
Poetry and Prosody
Short Fiction and Point of View
Final Activity
Teaching LGBTQ+ Literature
Podcasts as Literature
Black Lives Matter in Literature
Video Essay and Filmmaking
Whole-Novel Activities
Project-Based Learning
Virtual or Remote Learning for ELA Teachers
Final Activity
How To Write an Excellent College Application Essay or Personal Narrative for Teachers or Students
Introduction
Pick a Topic
Establish a Tone
Create a Theme
The Issue of Time
Show, Don't Tell
Literary Devices and Techniques
Other Advice
Sample Essays
Easy Teaching: PD for New Secondary ELA Teachers
Exciting Teaching: PD for Secondary ELA Teachers
Easy Teaching: PD for New Secondary ELA Teachers
Exciting Teaching: PD for Secondary ELA Teachers
Excellent Teaching: PD for New Secondary ELA Teachers
In both courses, you'll be able to download many resources including my units on short fiction, poetry, and Hamlet.
At the end of the course, you'll get the time to reflect and plan, and participants will receive a certificate of completion with 10 PD credit hours. Check with your district or state DOE for prior approval of credit hours.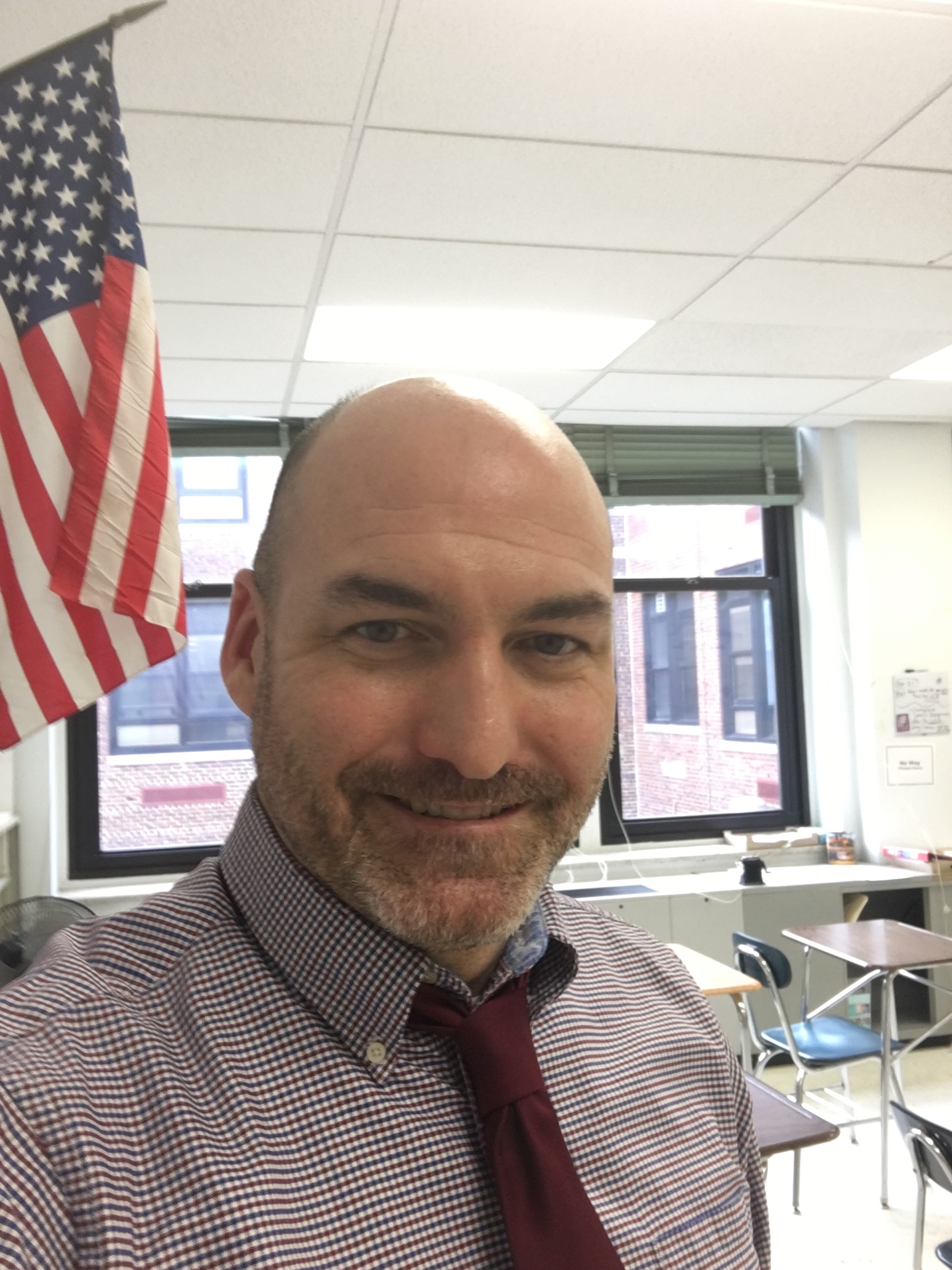 Hi, I'm Scott Cameron and I've been teaching since 2004.
Over the years, I've discovered that it's not easy to create an engaging and fun activity for students. It's truly an art, and I find that I am most creative after a good conversation with a colleague. I started Teacher's Workshop to extend these kinds of conversations beyond the walls of our schools. Sometimes, professional development works for any teacher in any grade level or subject area. Sometimes, it's better to dive deep with teachers in your content area. This is professional development for the literature lover.
Visit Teacher's Workshop to read my blog and listen to my podcast ("The Joys of Teaching Literature"). I also published a book, Teaching the Magic of Literature: Using Imagination to Shape the Future. Visit my Teachers Pay Teachers store to see my resources, many of which you can download for free in the course.
Subscribe to receive email updates:
Course Feedback
"What Scott's course did for me was it took important, worthwhile texts, and brought them into the current century. I can continue to do what I do as an English teacher, but after taking Scott's course, I have new tools. I have been an English teacher for 23 years, and though I am thoroughly conversant in my subject matter, I am not competent in these new-fangled tools. Scott teaches great literature, and he has new and innovative ways to engage students. He spoke teacher-to-teacher in this course. I would want to be one of his students. His objectives were always clear, and he didn't waste our time. He has an encyclopedic knowledge of resources, and he shared many computer files and directories with us. … It was a wonderful course. Being a teacher yourself, you're mindful of people's time and are ruthlessly pragmatic in your approach." - Sarah H.
"The downloads are helpful. Some of the topics are ones that I struggle to make interesting for my students, and the ideas that Scott presents are great to help me engage my students … You've touched on most things I teach to my students … You're engaging and clearly love what you do. The projects you've created have given me great ideas to use in my own classes for the kids." - Jacqueline S. 
"Overall, this course was very useful and relevant to the practices that I conduct in my classroom. It was very helpful in solidifying some of the things that I already teach and in providing additional areas where I can add on to or modify my lessons to make them more engaging and meaningful (just as advertised!). My instructor was very friendly and knowledgeable about the topics he discussed! He was very thorough in his explanations of the topics as well." - Candace
"Overall a great course. The topics covered will be used and implemented this year. All of the curriculum was timely. This means that the curriculum can fit with the modern day student. Scott was articulate and showed that he has a passion for teaching and also has fun." - Christopher L.
"There's a lot I liked about the course … Each presentation was clear, easy to follow, and provided concrete examples. As a teacher, your humanity came through as you spoke to your audience. Your voice was inviting … To sum up, I would say that your message was clear, well packaged and presented, and defined that illusive quality in writing which some call our humanity - those qualities what makes us unique, relatable, and special… I really enjoyed the course." – Deborah A.