Sometimes professional development works for any teacher in any grade level or subject area. Sometimes it's better to dive deep with teachers in your content area.
A high school English teacher from Princeton High School in New Jersey offers two courses:
Project-Based Learning
Differentiation
Creative Writing
Podcasts as Literature
The Video Essay and Filmmaking
Short Fiction and Point of View
The Teaching of Writing
Literary Techniques
PD for New Secondary ELA Teachers
Handling the Paper Load
Inspiring a Love of Reading
Exciting and Engaging Activities
Classroom Management
Balancing Joy and Rigor
Teaching as Performance
Flexibility and Grades
Outside the Classroom


These courses focus on making the study of literature fun, relevant, and meaningful for students. I'll describe how I encourage creativity and curiosity in my classroom. In PD for Secondary ELA Teachers, you'll be able to download 100 resources including my units on short fiction, poetry, and Hamlet a $50 value).


At the end of the course, you'll get the time to reflect and plan, and participants will receive a certificate of completion with 10 PD credit hours. Individual districts or states approve the PD credit hours.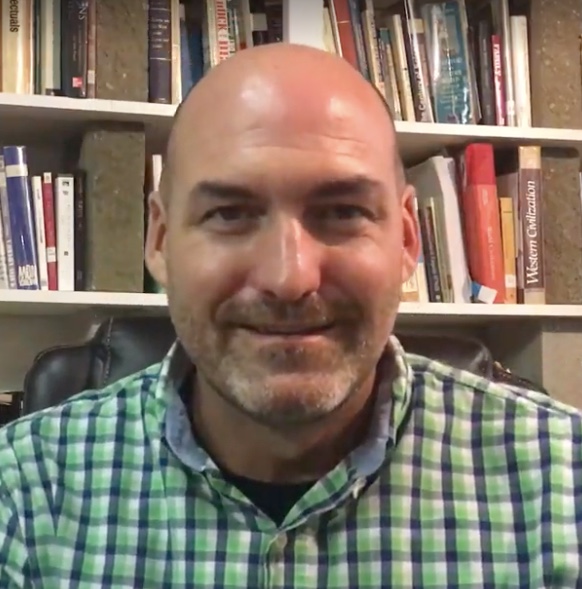 Hi, I'm Scott Cameron and I've been teaching since 2004.
Over the years, I've discovered that it's not easy to create an engaging and fun activity for students. It's truly an art, and I find that I am most creative after a good conversation with a colleague. I started Teacher's Workshop to extend these kinds of conversations beyond the walls of our schools. Visit Teacher's Workshop to read my blog about literature and teaching and learn more.
Subscribe to sign up and receive notifications.